Today's Weekly Update is brought to you via the fine folks at The War On Drugs. They decided to drop, in my opinion, one of the best records of the year. "A Deeper Understanding" by The War On Drugs (or TWOD) is the fourth studio album by the seminal indie-rock outfit. Led by Adam Granduciel, a formidable force of musical nature, "A Deeper Understanding" is in my opinion a beautiful continuation of the tradition that is TWOD's unique and eerily familiar sound. The familiarity isn't of a copy cat nature or anything tired in any sort of manner, but something so much more important and engulfing. It's a familiarity that not only touches, but seems to live and breathe, in that beautiful place of nostalgia. I'm a BIG fan of nostalgia in music as it always has an ability to transport my brain, heart and body to another time — a time of past, present and future. Nostalgia has become almost a religious experience these days and this record is chock full of these type of experiences.
Granduciel is the songwriting machine and sound-making force behind the group. Often taking the lead in both creation and craft, there's no denying the influences behind the music he and the band make. Deeply routed influences of the mid 1980's to early 1990's sounds of Bob Dylan, Don Henley, Bruce Springsteen; TWOD yield a beautiful landscape that never feels or sounds redundant or indistinct. While the influences are key to sounds and the work they make, it's certainly not a definition of what they do. In fact, it's become something far and wide deeper than just sounding like their influences — they sound like themselves! It's a unique experience to be born beyond those confines and find their true voice. "A Deeper Understanding" is just that, a continuation of the tradition of the living, breathing energy that TWOD make available for themselves and us.
"A Deeper Understanding" is such a great record that it most certainly warrants an immediate re-listen. This is not something I often do in any case. Granduciel and crew create such a beautiful landscape of sonic layers and form that it's almost impossible not to immediately hit play again. As a songwriter and musician this is the highest compliment I could possibly expect to hear. There is this amazing sense of movement in their work, particularly inviting to the ear as each moment has this sardonic sense of ease, while each song still moves forward with a yearning to reach the next peak. Even the slowest tempo finds your foot tapping and ears enjoying the melodic hooks that ebb and flow all over the place. The production is lush and immediate. Nothing pulls your focus or shoves you out of the vibe, it's an exercise in staying in the flow and for that I consider this record incredibly exciting.
Speaking of the production and tones, Granduciel is a master of creating extremely interesting melodic parts that take his guitar and the tones to the forefront of the mix but are done with grace and thoughtfulness. There are no useless acrobatics or technique filled wasteful guitar solos. Nothing is overused or overdone. What you are left with is a giant production of extremely well thought out melodic moments. The guitar absolutely takes lead and the tones are incredible. Granduciel has one of the largest and coolest recording and live rigs around. There is no denying his love for his tools. The sounds they make and the manner in which they exist on the record are truly inspiring as someone who is equally obsessed with crafting the best music one can make.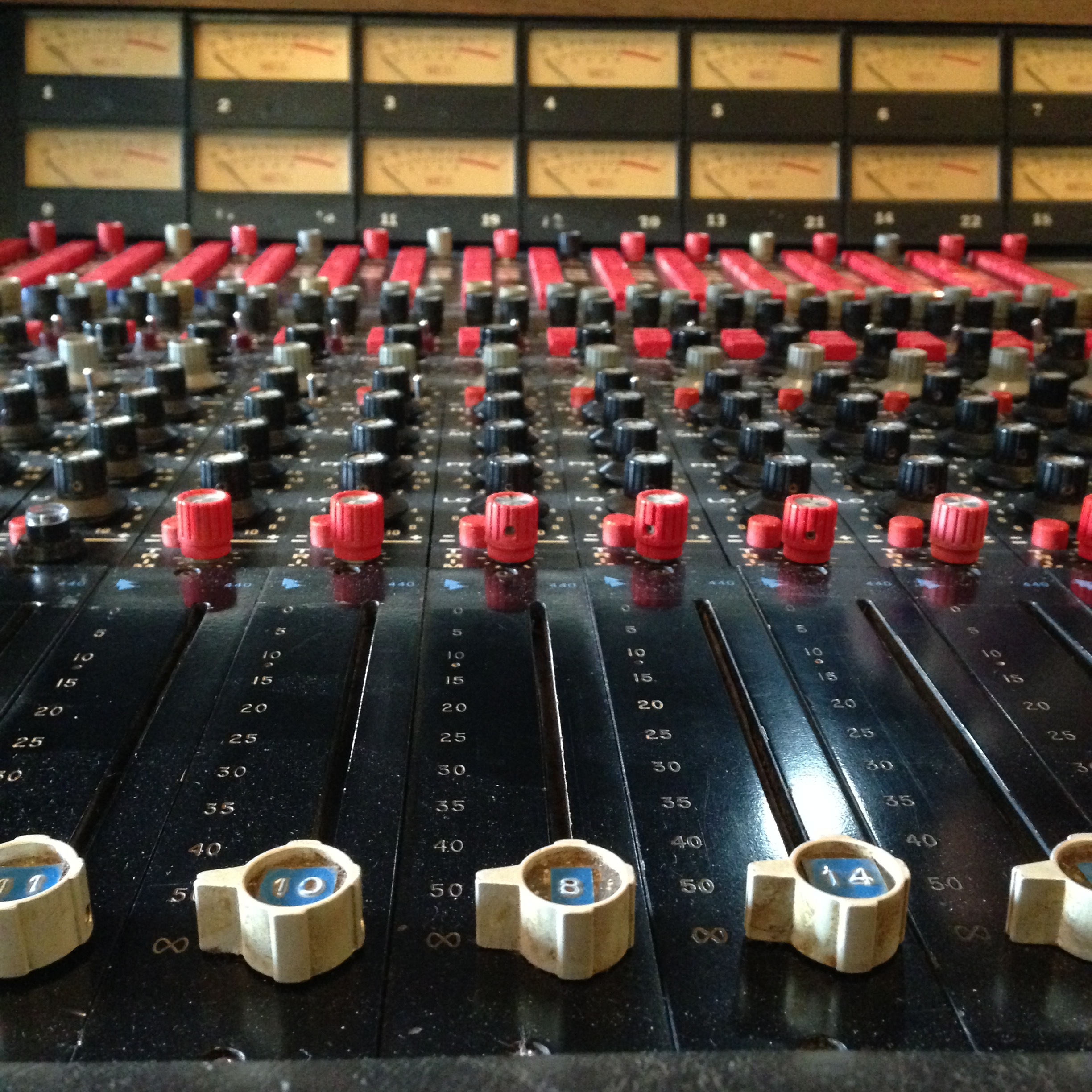 I won't be separating any individual track today, as I feel it's extremely important to hear "A Deeper Understanding" as a whole. It's the type of album that rewards the flow in which it's printed and deserves many repeats. I'll close with a personal moment where I had a chance to help with some of the recording equipment at the beginning of the recording process at Sonora Recorders in Los Feliz, CA. I first had spent time at Sonora Recorders during the Brian Buckley Band's mixing of the record "Without Injuring Eternity" with producer Mark Howard (Bob Dylan, U2, Neil Young). It was a very cool experience to see an artist literally moving massive and vintage recording equipment into the space to record what became of "A Deeper Understanding". In a world where budgets are cut to leave out virtually every creative instinct, watching Granduciel find his creative spark via vintage recording consoles, lots of gear and time at his disposal was nothing short of magic. The open road is ahead for all of us, we just need to push on.